Wellbeing and Mental Health Blog 2021 – 2022
Anti-Bullying Week: One Kind Word
Kindness is more important today than it has ever been. The isolation of the last year has underlined how little acts of consideration can break down barriers and brighten the lives of the people around us. This is one of the reasons, that 'One Kind Word' has been chosen as the theme of Anti-Bullying Week taking place from the 15th to 19th November.
Wear Odd Socks on Monday 15th November to celebrate how unique we all are!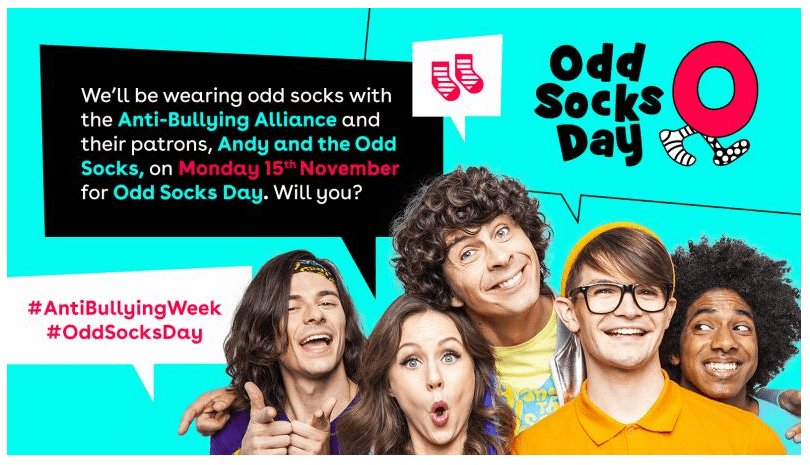 New Ways November Action for Happiness Calendar  
Why not try some of these ways to a happier, kinder life in New Ways November?
Meet Our Anti – Bullying Ambassadors
Look out for us on the playground – we will be wearing our yellow badges and we are happy to help! We are Niamh, Ava, Ivy S, Joseph, Anna, Sasha, Neve, Natalie, Amy, Aimee, Isabella, Ava, Bianka, Matthew, Caroline, Renee, Delilah, Ivy K, Tobi, Beatrice, Eliza, Aibhin, Betsy and Mia.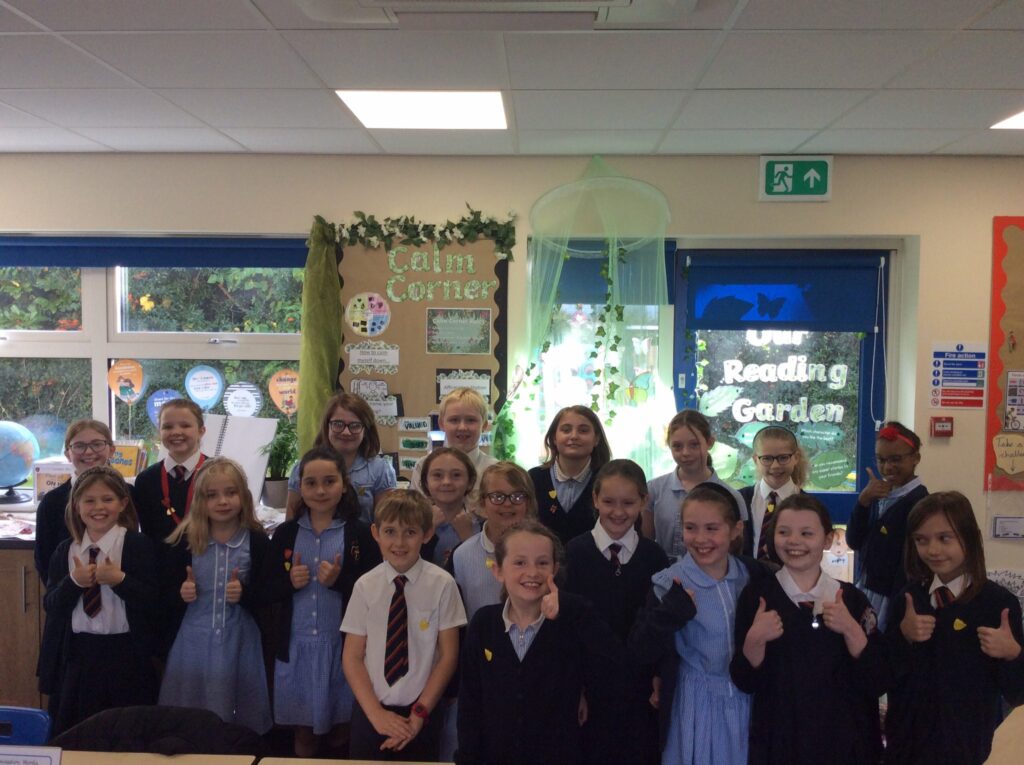 World Mental Health Day 2021
We started the day with Wake and Shake outside for Years 2 – 6. We wore yellow to raise awareness of mental health for Young Minds #helloyellow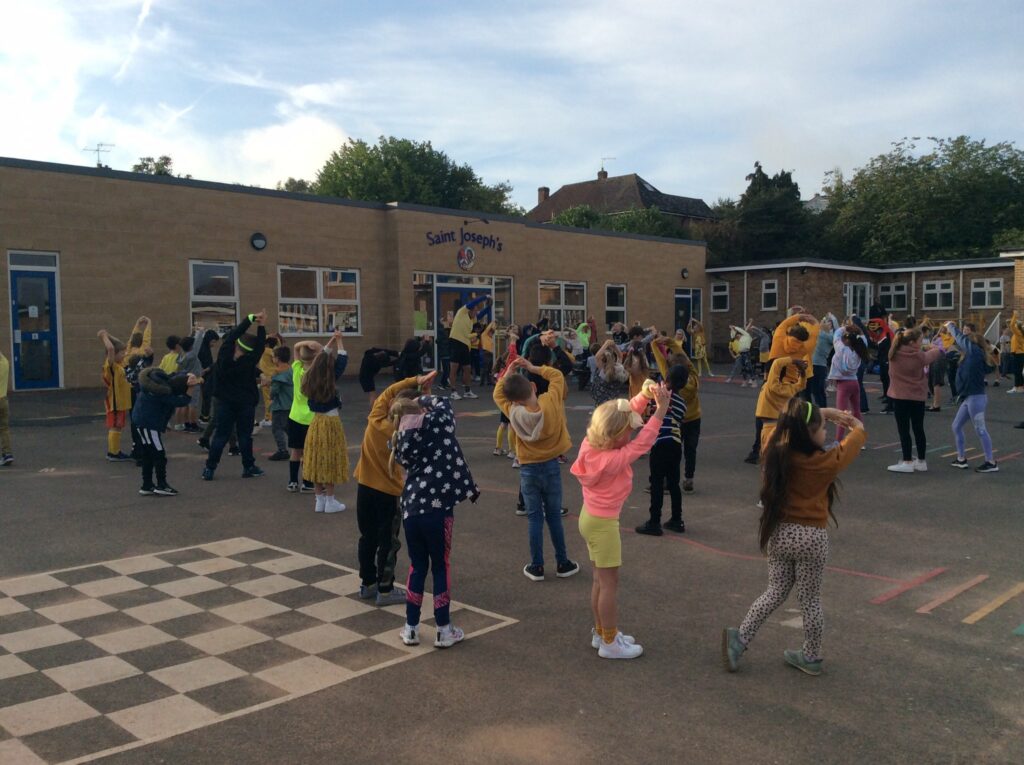 Nursery made a list of things that make them happy – dancing, their class fairies (Barbara and Barnaby) and yoga were their top responses! After reading The Worrysaurus, all the children made a 'friendly fairy' to take home and be friends with!
Year 1 looked at different strategies to make themselves happy. They practised their breathing techniques and blew away their red anger and their blues.
Year 2 thought about their feelings and channelled them into art inspired by Kandinsky.
Year 3 created Gratitude Graffiti Walls, thought about strategies to manage their different feelings and created emotions art.
Year 4 thought about what makes a happy mind. They discussed all of the things that helped to keep their minds happy and shared strategies to use if they feel worried. They wrote happiness poems, created their own worry monsters and made worry monster stones.
Year 5 had an amazing day of cosmic yoga, exploring 5 a day for their brains, learnt a breathing ball technique, threw away their worries and finished making vision boards for themselves.
Year 6 explored how to express themselves and how creativity helps them to stay mentally healthy.